Contractor vs Interior Designer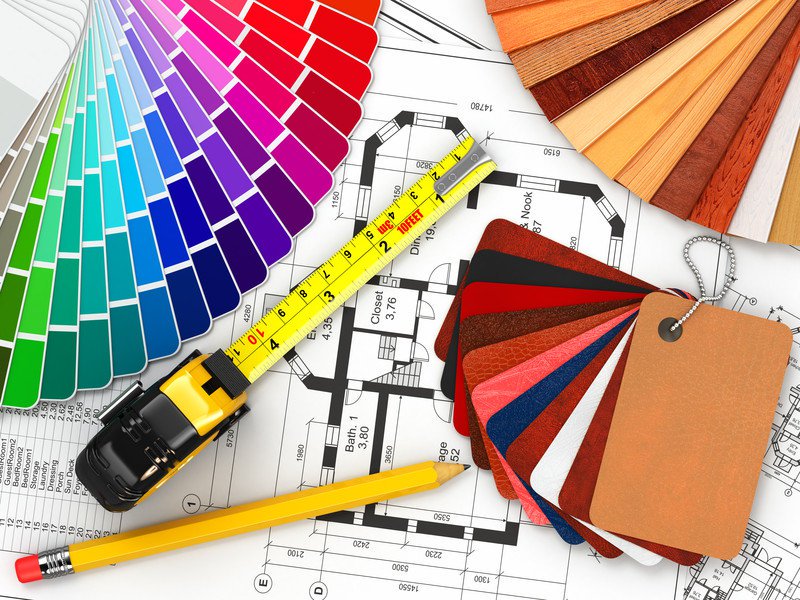 Credits: canstockphoto
---
Whether you're building a new home or office or you're remodeling, hiring the right people to help you is an important task you have to accomplish. But who do you hire first? Do you hire a contractor first? An interior designer? Or should you look into hiring an architect? It does get very confusing and believe me you're not alone in asking these questions. Well here are some thoughts to ponder on the matter. Hopefully you'll be able to decide on who you need to talk to and hire for your project.
A contractor will look at your project from the structural point of view. He will look at your home or office from an engineering point of view and will not be interested in the details or specifics of the inside of the home or office. He will not be as interested in going shopping with you to buy tiles, marble, furniture, plumbing, and appliances. Similarly, an architect will look at your project from the outside-in.
On the other hand, an interior designer will look at your project from the inside-out. He would be very interested on what the client needs on a day to day basis, looking into specific needs first before going outside and deciding on an outer structure. Interior designers would be interested in how a client would want a room to function.
Contractor or Interior Designer
So the question still remains. Who do you hire? If you're a newbie in the building/remodeling/reconstruction business then you have to learn to deal with a lot of people – electrical contractors, carpenters, plumbers, etc.; you need to coordinate with different suppliers for bath, kitchen, tiles, and so much more. It may become overwhelming. Contractors do as instructed and if you don't have much experience, an experienced interior designer would be very valuable to you.
An interior designer will do a lot of things for you such as:
Helping you instruct the contractors you will be hiring. If you don't have a lot of experience, an interior designer will be able to give specific, detailed, and correct instructions to contractors. This is very helpful. This will help avoid re-doing portions of your project, therefore saving you money.

Helping you find space for everything. If you live in Singapore, you would know the value of space. An experienced interior designer will be able to give every corner and dead space a function. In the same manner, he will be able to help you find space for everything.

Design. An interior designer will be able to offer different designs for each room. If you're not artistic and can't really put into words or drawing what you are envisioning, let an interior designer help you out.

Value of investment. For rental or resale value, hiring an interior designer will help you increase the value of your investment. Simply put, perception of value is visual. Therefore, a well designed interior space will fetch far more than a sloppily furnished space.
Hiring an interior designer on the onset of any building project will be beneficial in many ways. Scout for professional interior designers and give each a call. See who has the best to offer and will fit your budget and then set an appointment.

---
For reliable, experienced, and professional interior designers, look into our Business Directory for a complete list.