Catering tips for your baby's full month party
by Business Listings Editor
SgFave.com - 03 Sep 2015 09:51 AM | 03 Sep 2015 03:27 PM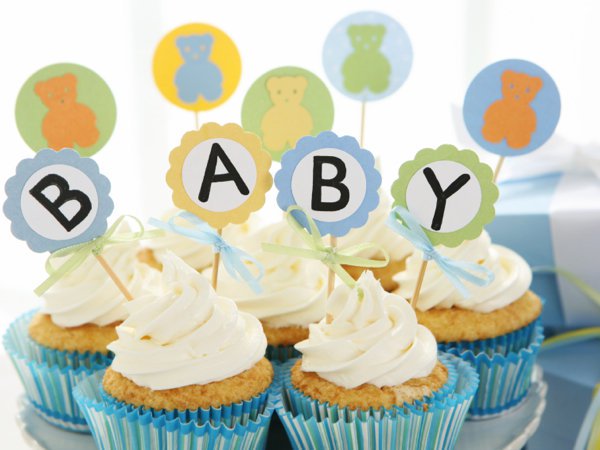 Credit: iStock
---
In some cultures, it may sound unnecessary to celebrate a baby's first month like a full-out birthday bash, but in Singapore, it's a special occasion that is marked with a big celebration along with some traditional rituals observed.
A customary tradition passed on by Chinese ascendants, a Man Yue party, or baby's full month/ full moon party celebrates his hurdles and milestones for the first crucial month of life.
Some of the more traditional families still follow the ritual of shaving the baby's head to symbolize the shedding of 'hair from the womb'. The baby's hair is then preserved and use as a calligraphy brush that has been engraved with prayers and wishes for wisdom, health and happiness from family and friends.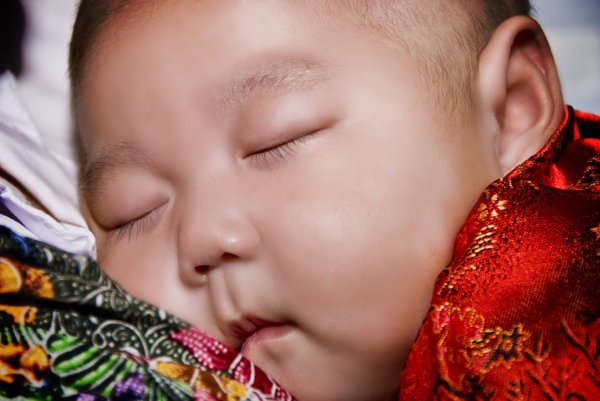 Photo Credit:joshdubya via Flickr (Creative Commons)
And to ward off evil or bad vibes, both mom and baby bathe together in water that has been mixed with pomelo leaves.
Survival rates back in the olden times were quite low, especially during the first month, so celebrating the Man Yue is a joyous event that signifies a baby's month-long survival. It is also an excellent opportunity to gather family and friends to see the mother and baby together for the first time.
Ways of Celebrating a Full Month Party
Generally, the type of celebration depends on whether the family is a stickler for traditional or modern Chinese customs. Modern ones often opt for a function hall or a banquet at a restaurant and this can be quite useful if you are expecting a large number of guests.
If you chose an events venue that doesn't serve food as part of the package, sourcing pre-cooked dishes from a caterer is a great way of keeping the celebration fuss-free for you.
There are plenty of caterers, both halal and non-halal, around Singapore that are vouchsafed for their excellent full moon party package. Non-halal caterers include Neo Garden, Chili Padi Nonya, Manna Pot, Purple Sage, and YLS Catering.
For Halal fare, good choices are Mum's Kitchen, Stamford Catering, Smiling Orchid, Rasel Catering, Deli Hub, CJS Catering, Elsie's Kitchen and Food Talks.
Some great restaurants that offer buffet options for your baby's first month celebration include Peach Garden at Orchid Country Club and Straits Chinese Nonya at Chinatown Plaza.
If you're looking for set menu options, you may want to check out Mouth Restaurant at the China Square Central or Tung Lok Classics at the Orchard Parade Hotel. Other great options are Xin Cuisine Chinese Restaurant and Yan Palace Restaurant.
Celebrate Traditionally
Traditional families prefer to receive guests at home, with a caterer-crafted buffet spread. A casual house party proves to be more cost-efficient, especially if your family loves to cook or you have friends who'll volunteer to bring food to share.
In either case, you would definitely want to add in auspicious or lucky food, which are staples in Man Yue parties.
Auspicious foods for serving
As in most celebrated Chinese events, a full month party is somewhat dominated by things red, it is a colour that symbolizes happiness and good luck.
Eggs are also an important part of the Man Yue, for they are a symbol of harmony, fertility and new life; so is ginger, which represents natural energy or life force, or what the Chinese call qi.
In fact, a full moon party is also called a red egg and ginger party. Therefore, you would want to incorporate those three in the fare.
Here are staple lucky foods served during full month parties.
Ang Ku Kueh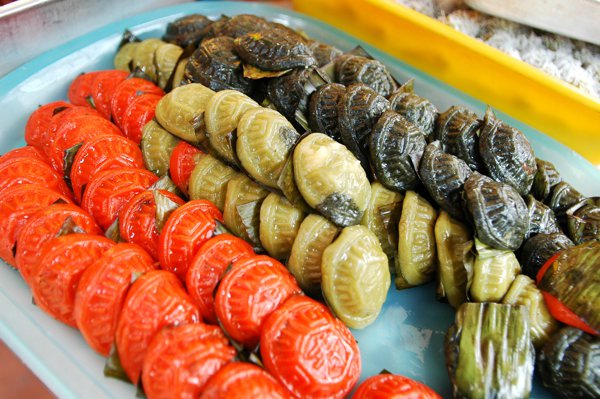 Photo credit: jonolist via Flickr (Creative Commons)
Ang Ku Kueh is a famous red-coloured glutinous rice cake in Singapore that is usually moulded like a turtle, a symbol of long-life and wealth in Chinese. They are available with a variety of filling choices, including mung bean and peanut (the most popular).
The shape of the ang ku kueh depends on your baby's gender. Parents who have a baby girl order flat ang ku kueh, and those with boys should serve a dome-shaped one.
Red eggs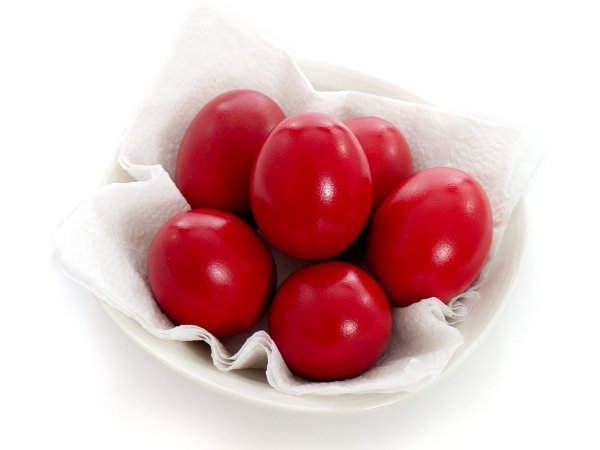 Photo Credit: iStock
Red eggs are a dual-purpose food during full month parties. They can be decorative, and they can also be included as part of the token giveaway gifts to guests. The number of eggs you are to give away is also dependent on your baby's gender. Even number of eggs for a baby girl, and odd for boys.
Since they are served in bulk, going the do-it-yourself route is a great idea to minimize costs. All you have to do is boil them in salted water, cool them, and then place them in a bowl of red dye.
Pickled red ginger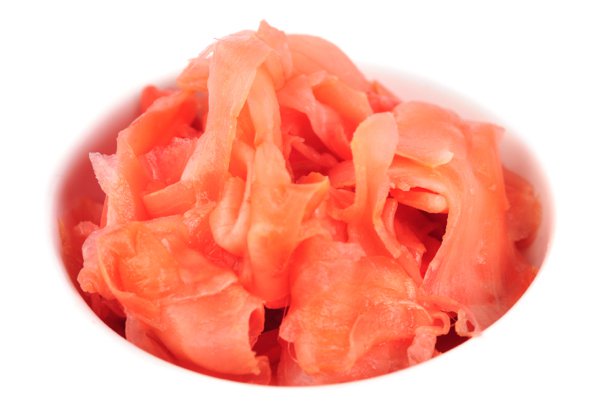 Photo Credit: iStock
Another staple fare in the first full moon celebrations is the pickled red ginger. One of the main reasons for this is because word grandson in Cantonese is similar sounding to the word sour pickled ginger. Serving or giving this signifies many more grandsons to come.
Cupcakes and cookies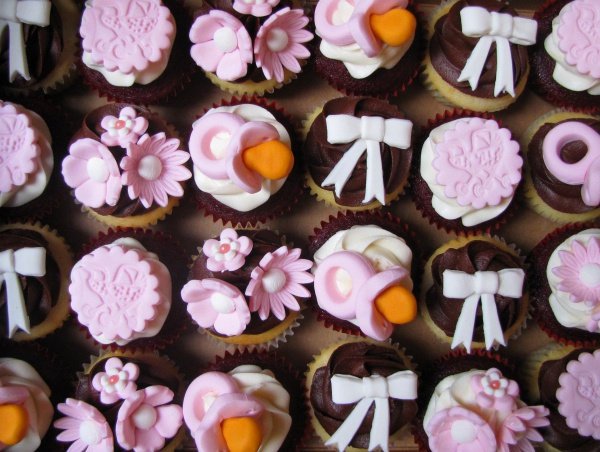 Photo Credit: clevercupcakes via Flickr (Creative Commons)
Cupcakes and cookies are usually part of the giveaway for peers and family. Traditionally, butter cakes are handed out, although these days, it's not uncommon to also see chocolate-flavoured ones.
Whatever kind of party you decide on, remember that more than anything, your baby's full month party is a celebration of life that's best enjoyed with close friends and family.
---
Find the right caterer for your baby's first month. Check out Business Directory's list of caterers in Singapore. Use our Consumer Guide to request a quote from catering companies in Singapore.