Maintaining Your Aircon Properly
by Business Listings Editor
SgFave.com - 03 Sep 2015 09:51 AM | 03 Sep 2015 03:27 PM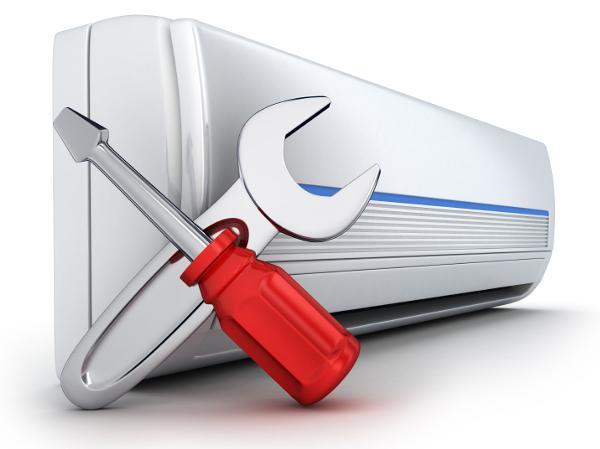 Photo Credit: ©iStock.com
---
Regular maintenance of your air conditioner is necessary for your unit to function effectively and efficiently throughout its life expectancy.
This will ensure optimal performance of your AC, while saving you money by making your unit energy-efficient. Here's a simple breakdown of the air conditioner key parts that require regular maintenance:
Air Conditioner Filters
Replacing or cleaning your air conditioner filters is the most important maintenance task.
A clogged or dirty filter will cause a blockage of the normal airflow, and significantly reduce the air conditioner's efficiency. The air conditioner's energy consumption may be reduced by 5-15% with a clean filter.
Air conditioner filters should be replaced or cleaned every month or two. The filters will require more frequent attention if the unit is constantly used, if you have furry pets around, and in dusty conditions.
Air Conditioner Coils
The air conditioner has 2 coils: the evaporator coil and the condenser coil. Dirt can collect in these coils over months of use.
As the dirt build ups in the coil, airflow is reduced – thereby, decreasing the coil's ability to absorb heat. While having a well-maintained air conditioner filter is important to keep the evaporator coil from soiling quickly, routine cleaning of evaporator coil every year is recommended.
The cleanliness of the outdoor condenser coils will also depend on the cleanliness of the surroundings; like presence of leaves, grass cuttings or dust.
Dirt and debris should be minimized around the condenser unit. Removing potential sources – such as dryer vents, foliage and lawn mower – will allow for good airflow around the condenser.
Coil Fins
These aluminium coil fins can be bent easily, and can cause a blockage of airflow to the coil. A special tool, "fin comb", will put these fins back in its proper alignment.
Condensate Drain
Clear drain channels are essential for the unit to reduce humidity. Otherwise, the resulting excess moisture could damage your walls or carpet. Intermittently pass a stiff wire through the air conditioner's drain channels.
Caution: Since both the condenser and the evaporator are sealed components, it is best to call a professional service cleaner for almost any maintenance.
Some useful tips
Window seals – ensure that the seal between the room air conditioner and the window frame is tight. Cool air can escape through a break in the seal.
Hiring a professional – If your unit requires more than the regular maintenance, hire a professional air conditioner specialist. To keep your air conditioning system operating at peak efficiency, consider getting the best-value yearly contract package from a reliable air conditioner servicing company.
On top of the regular maintenance, the air conditioner technician will:
Check for refrigerant amount and refrigerant leaks, and carefully capture excess refrigerant

Check for seal duct leakage (for central air conditioning)

Measure airflow via evaporator coil

Verify correct electric control sequence

Inspect electric terminals, secure a clean and tight connections, and use a non-conductive coating if necessary

Verify accuracy of the thermostat
Inadequate maintenance of your air conditioner may result to the unit's parts to not work properly, and worse, will likely cause the unit to fail prematurely.
---
Visit SgFave Business directory for a comprehensive list of companies offering aircon servicing in Singapore. Check SgFave's Aircon Services Consumer Guide to get multiple quote from different companies with just a single request!